Vertical Ring Die Wood Pellet Machine:
Main Features of New Design Rice Husk Wood Pellet Machine.

1.Compared with the traditional one, it add one extra rows.So the capacity is bigger than traditional one, for the same power.
The capacity can increase about 10%-15%.In othe words, the same power, with more holes ,so with bigger capacity.
2.The motor is installed parellel with the main shaft.It can decrease the energy cost .
More power than the one traditional one.
3.Gear Box is casted, Its advantage has strong, good heat dissipation.
4.Bearing room structure is smaller than before.Make the whole structure more compact.So it can gruantee the pelletizing room woking steady.
5.Gear Box with big module increased more power, more stability, 8-10 times than before.
6.Using New Roller, called unlock closed roller.
It can fill lubrication oil one time per day.It also can be choose to fill one time per week.
7.The main shaft lubrication way is also different than before.
Using recycle lubrication oil to fill the main shaft.
Add a outside cooling water to cool the lubrication oil, So the temperature of lubrication oil is not high ,by this way
on the one hand, it can extand the worklife of main shaft, on the other hand, it can save cost of lubrication oil.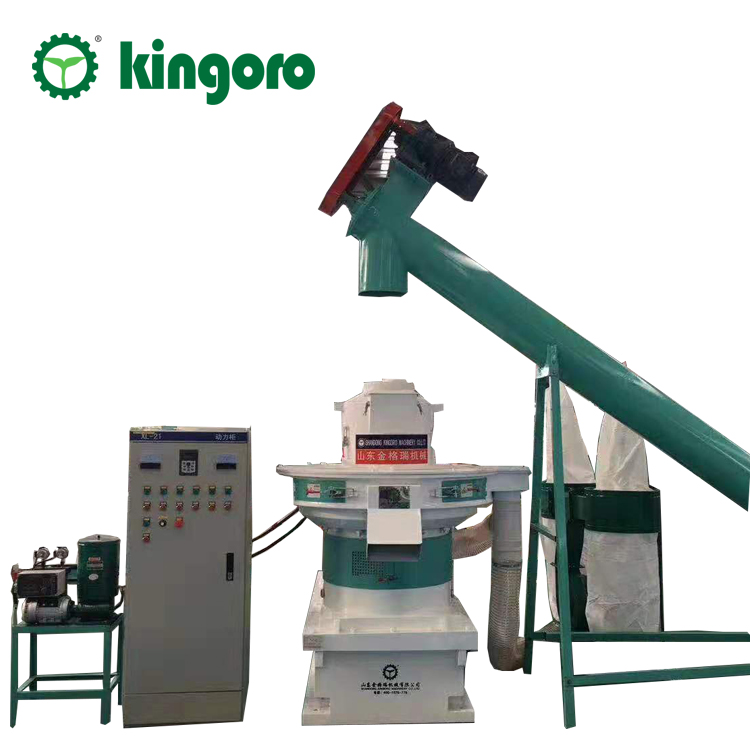 Biomass Vertical Ring Die Wood Pellet Making Machine is applied to the materials with low adhesiveness and low shaping rate such as the rice husk,sunflower seed husk,peanut shell and other fruit shell;branch,trunk,bark and other wood waste;a variety of corp straws,rubber,cement,ash and other chemical materials.This type of pellet mill is widely used in the biomass-energy fuels plant,wood processing plant,fertilizer plant,chemical plant etc,It is ideal pressing shaping equipment with low investment and high profit.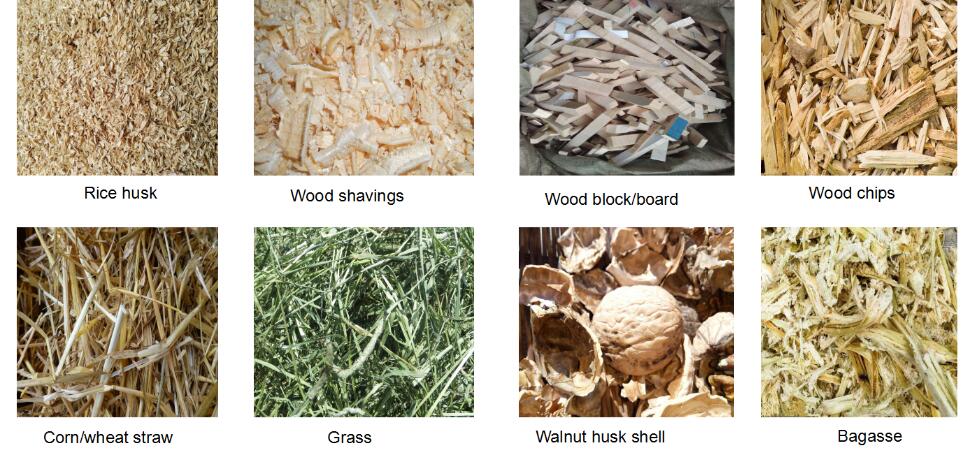 Vertical Ring Die Wood Pellet Machine Applicable Material:

Pellets are a solid biomass fuel, mainly produced from wood residues but also from agricultural by-products such as straw. They have a cylindrical form with a diameter of 6 – 12 mm. Applicable for:residential heating, power generation, and for heat generation in the manufacturing and energy sectors.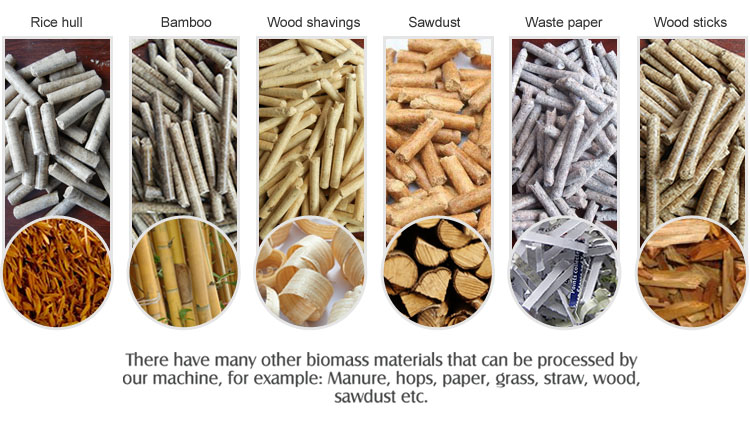 Wood pellets making process: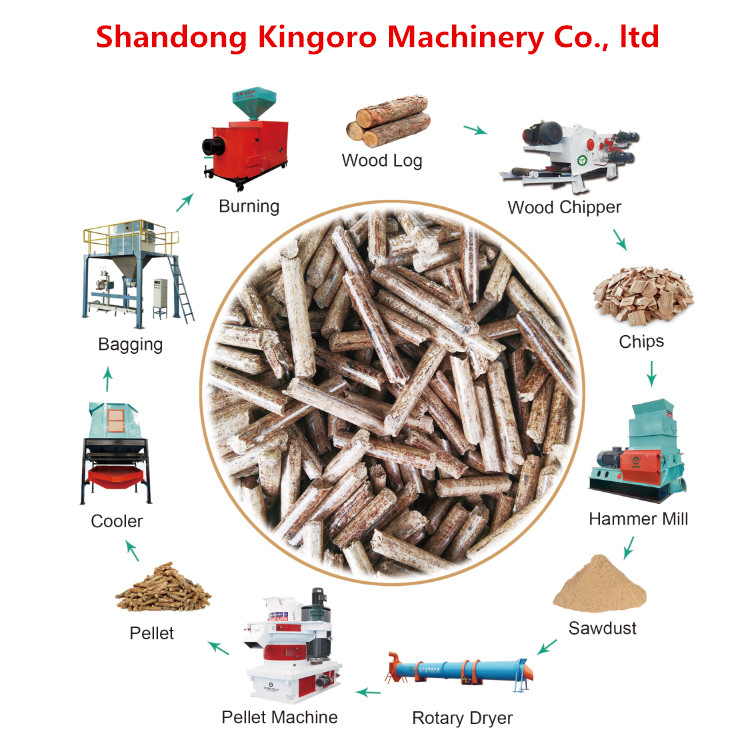 Straw Pellets making process:


Machine advantages:
1.Feeding vertically and direct in place, with stationary die and rotary pinch roller, the material is centrifugal and equispaced around the die
2.Double-ring die, can use for substitute
Die is the core part of the wood pellet machine, customer can adjust the pellet machine with different thickness and compression ratio to adapt to different materials and realize best pelletizing result.
3.Vertical hopper: this design can avoid the raw material be stuck in granulating room
4.Unique automatic lubricating system: lubricate the bearing, dies and rollers, increase the produce efficiency and reduce energy consumption. It can work continuous 20 hours.

Vertical Ring Die Wood Pellet Machine Specification: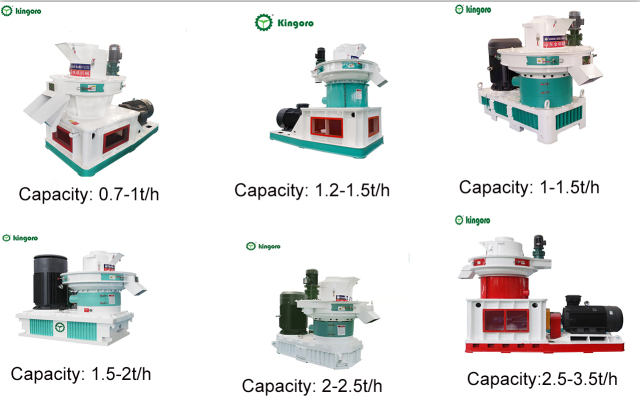 | | | | |
| --- | --- | --- | --- |
| Model | Power (kw) | Capacity (t/h) | Weight (T) |
| SZLH470L | 55 | 0.7-1 | 2.6 |
| SZLH560 | 90 | 1.2-1.5 | 5.6 |
| SZLH560G | 132 | 1.8-2 | 6.5 |
| SZLH580 | 90 | 1-1.5 | 5.5 |
| SZLH600 | 110 | 1.3-1.8 | 8.6 |
| SZLH660 | 132 | 1.5-2 | 8.8 |
| SZLH760 | 160 | 1.5-2.5 | 9.6 |
| SZLH850 | 220 | 2.5-3.5 | 13 |
Details of Vertical Ring Die Wood Pellet Maachine: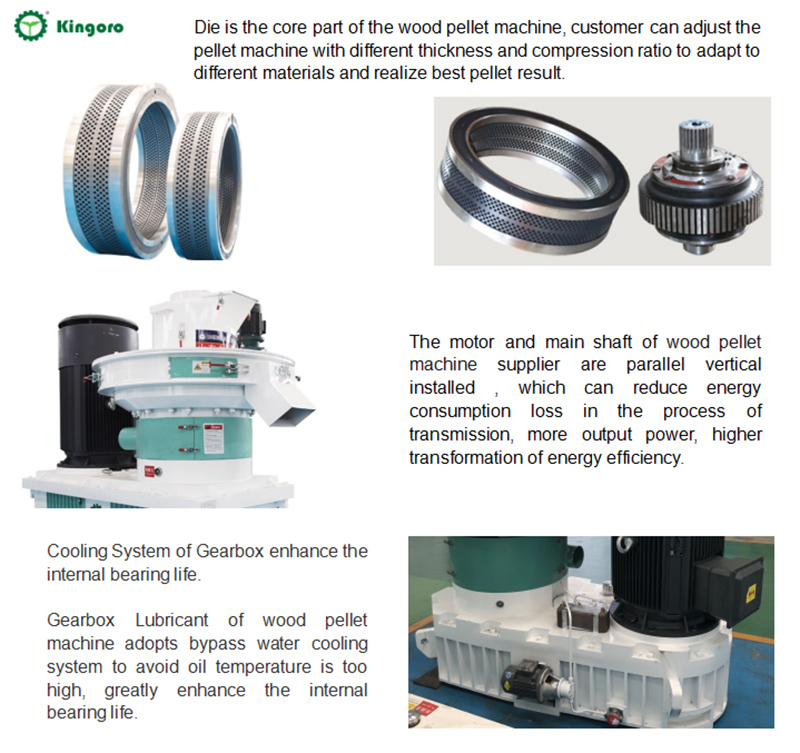 Spare parts: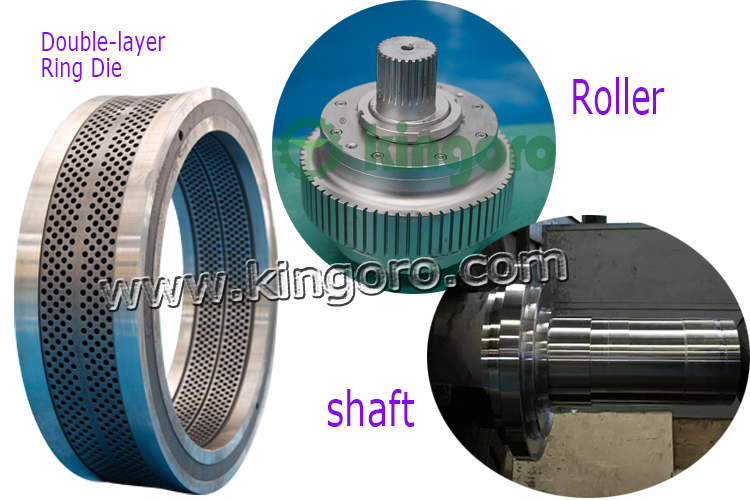 Shandong Kingoro machinery is professional in making wood pellet production line equipment, including chipping, milling, drying, screening, pelletizing, cooling, and packing etc section. Vertical Ring Die Pellet Machine is our best selling product and it is the most popular pellet mill in domestic. Our machine is assigned product by our government, has good quality and reasonable price.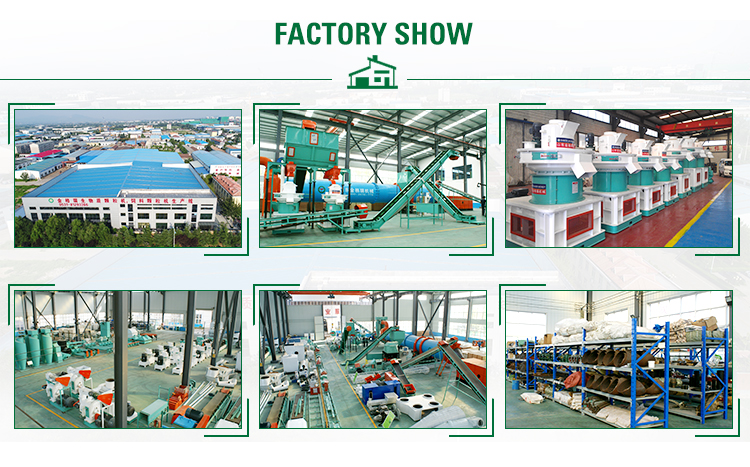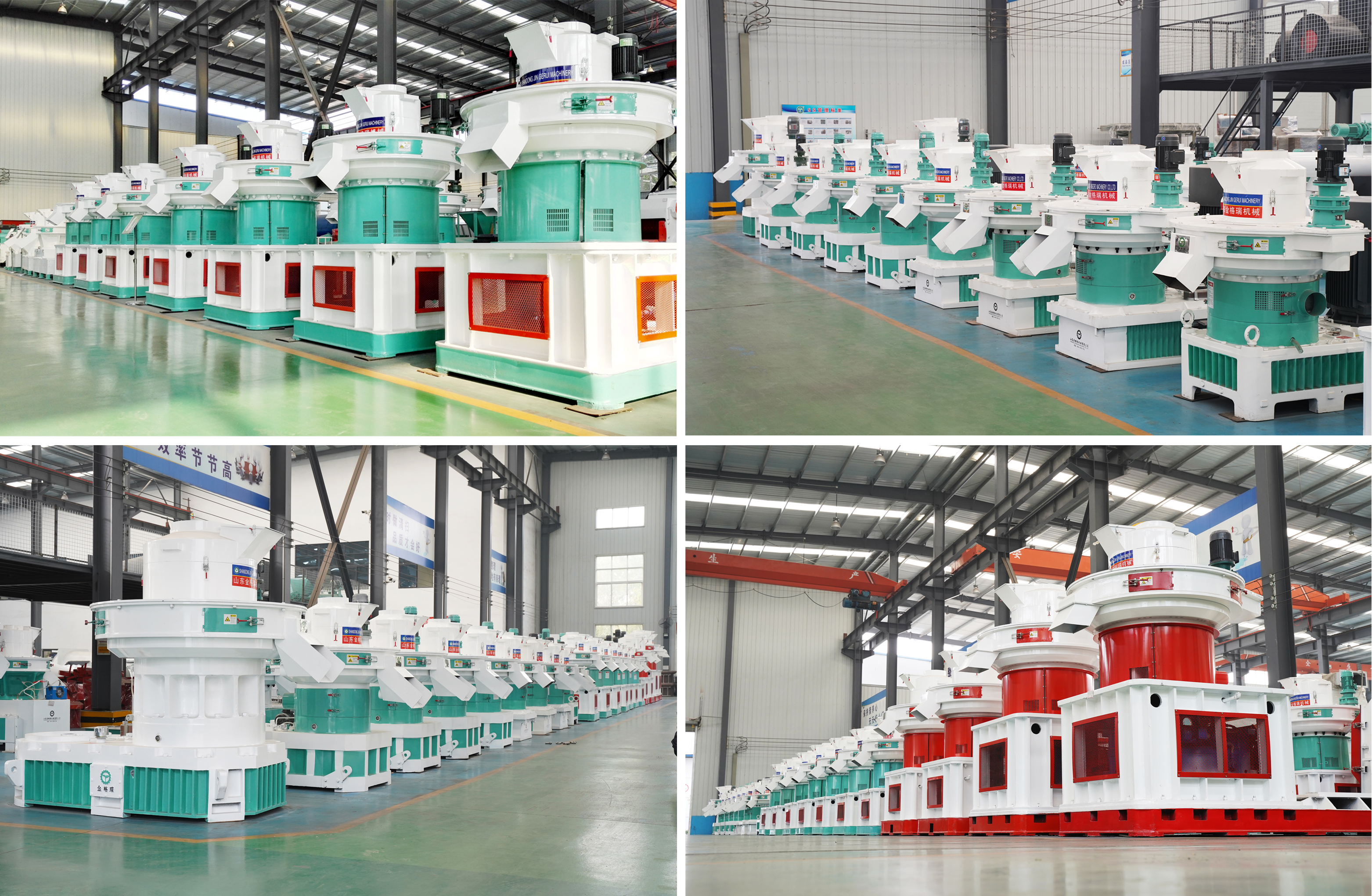 Our workers: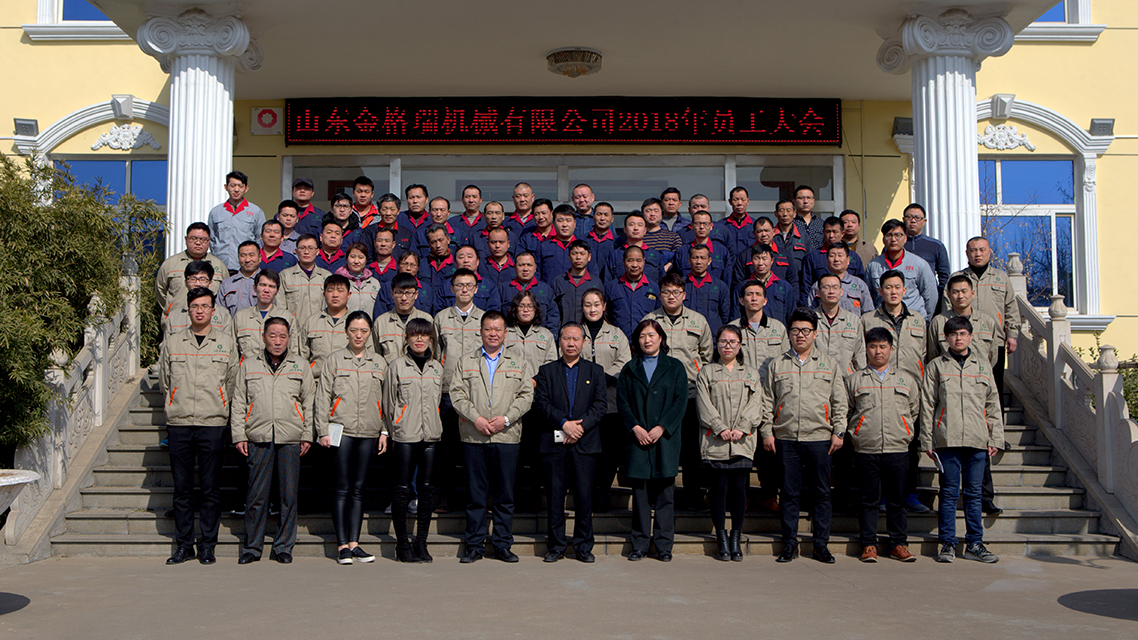 Certificate: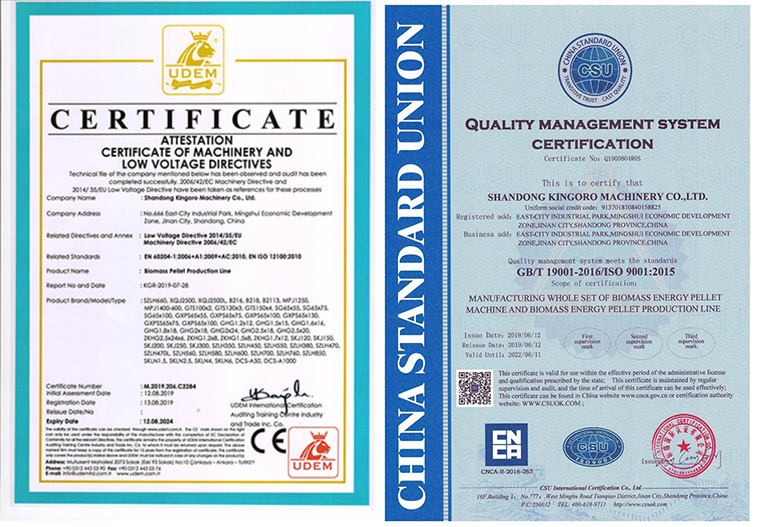 Our customers:
our product has been sold to different countries including UK, Serbia, Indonesia, Malaysia, Vietnam, Bangladesh ,Ghana, Suriname etc.

After service:
24 Hours Online Service.
Free training for operation, debugging and daily maintenance.
We can provide professional guide installation.
One year warranty and all-round after-sales service.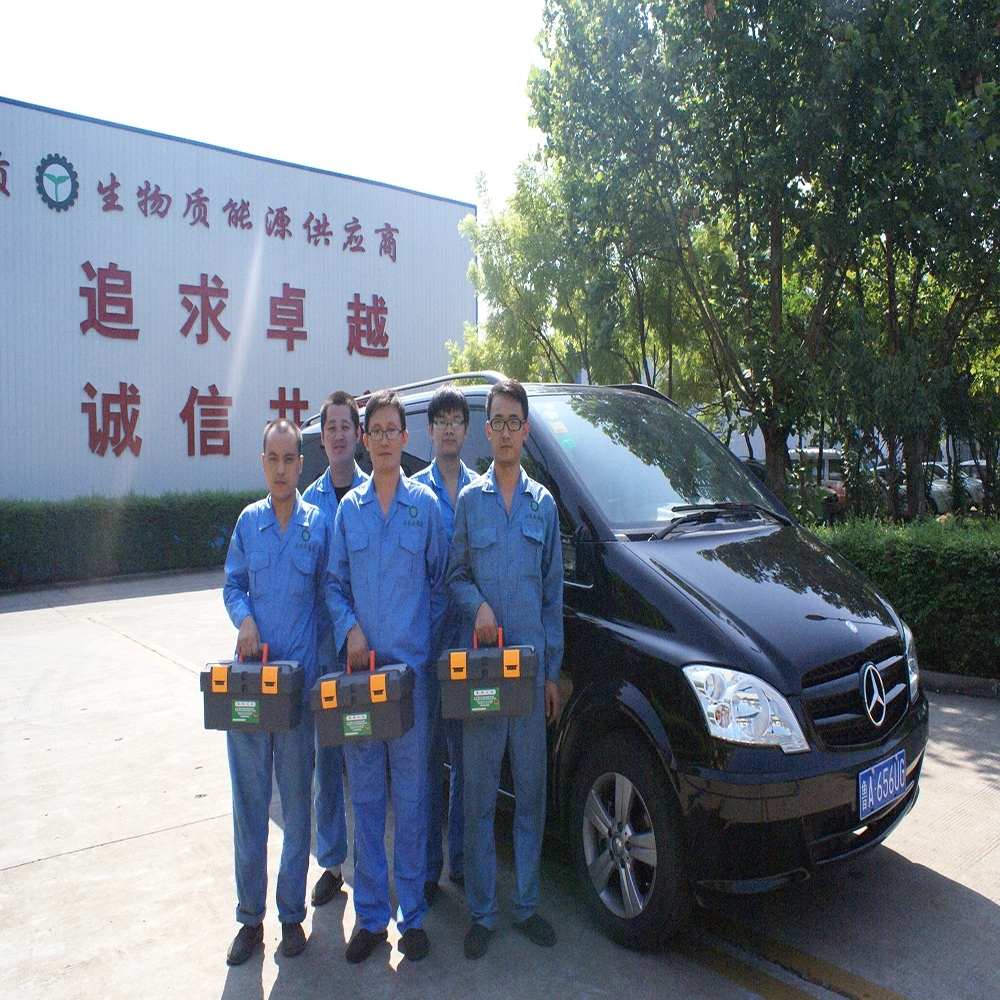 1.We need to know the following information to give a quote and solution
1)What is your raw materials? (to confirm mould pressure ratio of machines )
2) What is the moisture content of your raw material?
3)How many output capacity do you want per hour / month/ year?
Note: If the moisture is high, you need a dryer, because the suitable moisture content to enter pellet machine is 10-15%.
And please provide us above detailed information, then we would design the most suitable production line with reasonble offers.
2. Q: How long is your guarantee?
A: 12 months warranty but except quick wearing parts.

3. Q: Voltage requirement ?
A: Our machines can use 380V, 220V, 240V, 415V, 480V, and 50Hz, 60Hz.